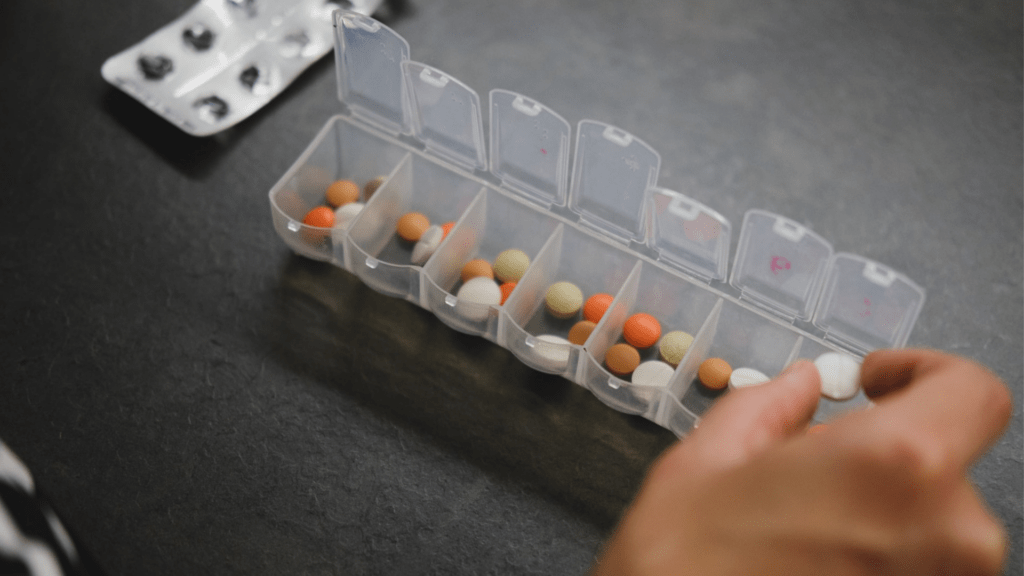 Get your Monitored Dosage Service from Pinxton Pharmacy today!
Do you need help to organise your medicines? Worry no more! We offer a fantastic Monitored Dosage Service to cater to all your medication needs.
We pride ourselves on the extensive experience of working closely with our patients and customers; hence we understand their day-to-day needs. With our Monitored Dosage System (MDS), you will easily get on track. Our professionally trained pharmacists will help you sort your medicine accordingly i.e. by date and time. They will ensure that your medication is appropriately organised to save you precious time and keep you taking your medicine correctly.
What is a Monitored Dosage Service?
Our MDS service is designed for any dispensing patient who is on 3 or more types of tablets per day. Your usual daily medicine will be packed in weekly blister packs to assist you in organising your tablets. This will make it easier for you to ensure that you take your medication as per your prescription. This way, you will be able to notice if you miss a day or if you take numerous dosages on a single day.
You can take advantage of our Prescription Delivery Service and have your blister pack delivered to you.
What does a Weekly Blister Pack look like?
Every weekly blister pack is split into the 7 days of the week, set on one side. Then, at the top are the number of times per day you need to take your medicine. Each blister comprises one or a number of tablets that you need to take on that specific day and at that particular time.
Weekly blisters play a significant role in visualising how you should take your medicines. It's a fantastic tool to help you organise your medicine accordingly. Get in touch with Pinxton Pharmacy today to sign up for this service and start your journey towards a worry-free future.